Dixie Yee, O.D.
Dr. Dixie Yee is an experienced optometrist who has been serving the Houston community for many years. She graduated from Texas A&M University with a Bachelor of Science degree in Psychology in 2005 and then went on to earn her Doctor of Optometry degree from the University of Houston College of Optometry in 2010.
Dr. Yee has always been passionate about optometry, having grown up in a family of optometrists. Her expertise lies in primary eye care, co-management of LASIK and cataract procedures, and ocular emergent care, including diabetes, age-related macular degeneration, and glaucoma. She is committed to providing her patients with the best possible care and works to ensure that they get the perfect fit in glasses and contact lenses.
In 2010, Dr. Yee's paper "Neuromyelitis Optica" was published in the Institute of Optometric Practice, demonstrating her commitment to staying up-to-date with the latest research and developments in her field.
Dr. Yee is deeply invested in her patients' health and well-being, and she finds great fulfillment in being a part of their healthcare journey. In her free time, she enjoys traveling, culinary adventures, and crafting. Milk tea and coffee are among her favorite indulgences. Dr. Yee lives in Houston with her husband and their fluffy dog, Yoshi.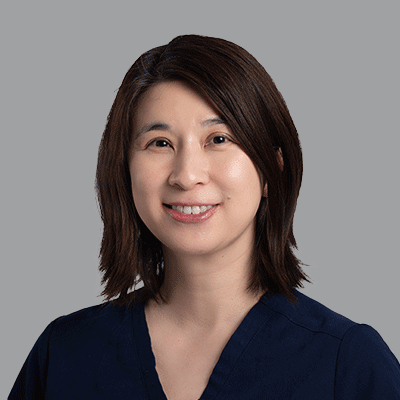 ---
Book now with
Dixie Yee, O.D.